March 29, 2006
NCAA Tournament
Frozen Four Capsules | First Semifinal
Thurs., April 6 • Milwaukee, Wis. • 3 p.m. ET • ESPN2
BOSTON COLLEGE | Northeast Regional Champion

Location: Boston College
Record: 23-12-3 (17-8-2 Hockey East, third)
Qualified: At-large bid
NCAA Championships: Two (1949, 2001)
NCAA Appearance: 26th (most recent, 2005)
Frozen Four Appearance: 19th (most recent, 2004)
Head Coach: Jerry York
Key Players: Chris Collins, F, Sr. (40 GP, 31-30—61); Brian Boyle, F, Jr. (40 GP, 22-30—52); Cory Schneider, G, So. (23-12-2, 2.03, .930); Peter Harrold, D, Sr. (40 GP, 7-23—30)
What You Need to Know: The Eagles, after a one-year absence, return to the Frozen Four thanks to a pair of 5-0 wins in the Northeast Regional, the second coming against archrival Boston University. They appeared to be favorites to reach the Frozen Four for much of the season before a February tailspin dropped them to a No. 3 seed in the tournament, but they have bounced back with wins in five of their last six.
Gamebreaker: The top goal scorer remaining in the tournament, Chris Collins has that rare combination of speed and skill that demands attention. Once the most snakebitten player in college hockey – he may have had more posts than goals last year – he's developed a finisher's touch as a senior, and has teamed with monster center Brian Boyle to create one of the nation's best 1-2 combinations.
Achilles Heel: When the Eagles need a goal, they know better than to count on their power play, which is surprising for a team with so much skill. BC ranks 45th nationally with the man advantage (15.3 percent) and went 0-for-7 in the Northeast Regional Final against BU. Another cause for concern in the Frozen Four, although they've acquitted themselves quite well so far, is an inexperienced defense. This will be their biggest test, especially against the fleet-footed Sioux forwards.
Overachiever: For all the times fans grouched that 6-foot-7 Brian Boyle was underachieving in his first two seasons, it only seems fair to show him some love here. Boyle's progression took a big step forward last year, when he went from awkward freshman to 19-goal scorer as a sophomore, but most of that damage was done in front of the net on the power play. This year he's been a more complete player, capable of leading BC in any situation – even hopping back on D when needed.
Secret Weapon: In his first 11 college games center Benn Ferriero didn't have a single point, but once he got on the scoresheet he has been on a roll. The rookie has 16-8-24 in his last 29 games, including 7-4-11 since Feb. 23. Still not a household name – did you know it's pronounced FAIR-ee-oh? – he could become one if he plays as well in Milwaukee as he has recently.
Speed: When you send a line over the boards that's just barely taller than the boards, they better have wheels. What we call "The G-Force Line," BC's collection of 5-foot-9 and unders that's centered by Nathan Gerbe, flies all over the ice, wreaking havoc on opponents' breakouts and creating chances for the Eagles.
Skill: As good as Collins has been all year, BC's best player is goaltender Cory Schneider, a first-round draft pick who, at his best, presents shooters with almost no options. His combination of quickness and positioning served him well in the Northeast Regional, where he earned MVP honors after a pair of shutouts.
Grit: His game isn't exactly gritty, but senior Peter Harrold has shown a warrior's spirit while leading a young Eagle defense this season. The team captain, he's called upon in every situation. It will be his task to not only slow North Dakota, but also to show the freshmen and sophomores around him what they can expect from the Frozen Four atmosphere.
Most Recent Boston College Line Chart

Left Wing
Center
Right Wing
Notes
12-C. Collins
10-B. Boyle
19-B. Bradford
Collins and Boyle have 53 goals combined on the season, but only two of the team's 10 last weekend.
14-M. Greene
9-N. Gerbe
15-S. Gionta
17-J. Rooney
21-B. Ferriero
22-D. Bertram
11-J. Adams
13-P. Gannon
27-A. Orpik
Defense
Defense
Goalies
5-T. Filangeri
7-P. Harrold
1-C. Schneider
Harrold, the captain, is the only junior or senior among the defensemen.
2-A. Aiello
4-M. Brennan
29-J. Pearce
23-B. O'Hanley
8-B. Motherwell
30-A. Reasoner
NORTH DAKOTA FIGHTING SIOUX | West Regional Champion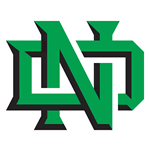 Location: Grand Forks, N.D.
Record: 29-15-1 (16-12-0 WCHA, tied for fourth)
Qualified: WCHA playoff champions
NCAA Championships: Seven (1959, 1963, 1980, 1982, 1987, 1997, 2000).
NCAA Appearance: 21st (most recent, 2005)
Frozen Four Appearance: 16th (most recent, 2005)
Head Coach: Dave Hakstol
Key Players: Drew Stafford, F, Jr. (41 GP, 24-23—47); T.J. Oshie, F, Fr. (43 GP, 24-21—45); Travis Zajac, F, So. (45 GP, 17-27—44); Jordan Parise, G, Jr. (24-8-1, 2.08 GAA, .933 sv. pct.)
What You Need to Know: In theory, North Dakota had the easiest (or at least the most convenient) route to Milwaukee, playing Michigan and Holy Cross at home, and scoring 10 goals in the process. The Sioux took the top trophy home the last time the Frozen Four was played in Milwaukee ('97), beating Boston University 6-4 in the title game.
Gamebreaker: Drew Stafford was born in Milwaukee, and lived there for a few years while his father skated in the minor leagues for the Admirals. His homecoming of sorts comes after he missed the team's run to the WCHA Final Five title with an injury, then returned for the regionals to record a goal and two assists. Young talent included, this junior is the key man for the Sioux.
Achilles Heel: For the only team in the field that played in last year's Frozen, it may be surprising that the young Sioux seem most at risk of having key players awed by their surroundings at the Bradley Center. True, they won the WCHA Final Five in a bigger building, but that was with a mostly-friendly crowd on their side. One wonders how the freshmen will perform on this big stage.
Overachiever: Yes, he went in the first round of the NHL draft last summer, but coming directly from a high school program to the WCHA, not many expected forward T.J. Oshie to lead all freshmen in goals (24) and lead the nation in game-winning goals (9). And teammates say he'd rather run an opponent over than score a goal.
Secret Weapon: The one freshman forward most people didn't spend the season raving about, Ryan Duncan, has averaged nearly a goal per game in the playoffs. What the Calgary native lacks in size (5-foot-6, 142 pounds) he makes up for in an ability to put the puck in the net, with 16 markers as he heads to Milwaukee.
Speed: There's been plenty of controversy about the logo on the Fighting Sioux sweaters, although it's doubtful that opposing defenders have gotten a good look at the allegedly offensive insignia. Look for the likes of Spriko, Oshie, Zajac, Stafford and Toews on the ice and you might just see green and white blurs.
Skill: Even before he followed the Red River upstream from Winnipeg to Grand Forks, scouts all across the NHL were raving about the hands/wheels combination that rookie Jonathan Toews brings to the ice. With 21 goals in his first year, he's done nothing to make those who see him as a top five draft pick this summer think twice.
Grit: Coaches have said that last year's Sioux club was much more physical on defense. If the '06 version is more tender, it's not for lack of blue line size. North Dakota's got four guys 6-foot-0 or better playing rearguard, including 6-7 monster freshman Joe Finley, and junior Matt Smaby, who leads the team with 109 penalty minutes.
Most Recent North Dakota Line Chart

Left Wing
Center
Right Wing
Notes
11-R. Spirko
15-T. Zajac
7-T.J. Oshie
The Sioux have five players with 16-plus goals, and three of them are freshmen.
16-R. Duncan
9-J. Toews
18-D. Stafford
24-C. Porter
20-M. Watkins
17-R. Kaip
10-A. Kozek
19-M. Prpich
14-B. Miller
Defense
Defense
Goalies
6-Z. Jones
27-M. Smaby
1-J. Parise
Parise is 6-2 in his career in the NCAA Tournament.
4-T. Chorney
22-B. Lee
34-P. Lamoureaux
2-J. Finley
26-K. Radke