March 19, 2006
NCAA Tournament
West Regional Capsules | Grand Forks, N.D.
Ralph Engelstad Arena
Friday, March 24
6:30 p.m. ET: No. 1 Minnesota vs. No. 4 Holy Cross
9:30 p.m. ET: No. 2 North Dakota vs. No. 3 Michigan
Saturday, March 25
9 p.m. ET: Regional Final
NO. 1 SEED MINNESOTA GOLDEN GOPHERS

Location: Minneapolis, Minn.
Record: 27-8-5 (20-5-3 WCHA, first)
Qualified: At-large bid
NCAA Championships: Five (1974, 1976, 1979, 2002, 2003)
NCAA Appearance: 30th (most recent, 2005)
Head Coach: Don Lucia
Key Players: Ryan Potulny, F, Jr. (40 GP, 38-25—63); Phil Kessel, F, Fr. (37 GP, 17-33—50); Danny Irmen, F, Jr. (28 GP, 16-22—38); Alex Goligoski, D, So. (40 GP, 10-28—38)
What You Need to Know: Lest you be concerned about the Gophers' dismal performance in the WCHA Final Five, remember that Don Lucia and Co. lost both of their Final Five games in 2005 (falling to Colorado College, 3-0, and North Dakota, 4-2), but recovered to win both of their West Regional games the following weekend.
How They'll Advance: They're the country's most talented team and the most explosive offensively, so merely playing up to their potential should be sufficient for the Gophers to move on. But as we learned from Minnesota's effort against St. Cloud State, the ability to put the puck into the net doesn't necessarily translate into wins. Putting the events of this past weekend out of their minds as quickly as possible is a must. Replacing those thoughts with, say, a general primer of defensive responsibilities would help.
What Might Trip Them Up: After allowing 12 goals in two games at the WCHA Final Five and 18 in four league playoff games, it's a profound understatement to say that Minnesota's defense and goaltending could stand to tighten up a bit. One wonders about netminder Kellen Briggs' confidence in light of last weekend's shellacking. As the top seed in the West, Minnesota can't worry about potentially facing North Dakota in the regional final in front of a rabid Sioux following in Grand Forks, though the Gophers played well at the Ralph in sweeping the Sioux in December.
Most Recent Minnesota Line Chart

Left Wing
Center
Right Wing
Notes
29-R. Stoa
16-R. Potulny
19-D. Irmen
Potulny and Kessel have combined for 27 power-play goals; seven teams finished the year with that many or fewer.
18-K. Chucko
7-G. Guyer
24-M. Howe
13-B. Gordon
26-P. Kessel
17-B. Wheeler
9-A. Sertich
4-T. Pohl
20-E. Kaufmann
Defense
Defense
Goalies
3-C. Harrington
4-P.J. Atherton
34-K. Briggs
Harrington has returned to the form he showed as a heralded freshman.
5-D. Peltier
15-M. Vannelli
1-J. Frazee
10-A. Goligoski
6-R.J. Anderson
35-B. Solei
NO. 2 SEED NORTH DAKOTA FIGHTING SIOUX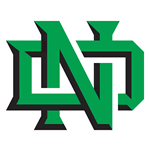 Location: Grand Forks, N.D.
Record: 27-15-1 (16-12-0 WCHA, tied for fourth)
Qualified: WCHA playoff champion
NCAA Championships: Seven (1959, 1963, 1980, 1982, 1987, 1997, 2000)
NCAA Appearance: 21st (most recent, 2005)
Head Coach: Dave Hakstol
Key Players: Drew Stafford, F, Jr. (39 GP, 23-21—44); Travis Zajac, F, So. (43 GP, 15-26—41); T.J. Oshie, F, Fr. (41 GP, 23-19—42); Jordan Parise, G, Jr. (22-8-1, .932, 2.12)
What You Need to Know: Where have we read this before – "A bubble team just a month ago, a late-season surge moved North Dakota all the way to a 2 seed?" Oh yeah, that's what we wrote about the Fighting Sioux in this very space prior to last year's NCAA Tournament.
How They'll Advance: Jordan Parise is on top of his game – again, sound familiar? – and he's supported by some mammoth defensemen in front of him. Offensively, the Fighting Sioux boast the best collection of young talent in the nation, a group that doesn't seem to think there's any reason you need experience to enjoy success.
What Might Trip Them Up: It's great to play the regionals at home, but less so when your home record is an underwhelming 13-9-0, as North Dakota's is. The pressure to win at home could be immense, especially against Minnesota, which has enjoyed great success in the new Ralph Engelstad Arena.
Most Recent North Dakota Line Chart

Left Wing
Center
Right Wing
Notes
11-R. Spirko
15-T. Zajac
7-T.J. Oshie
Drew Stafford, expected to play, would probably take Porter's spot with Toews' line.
16-R. Duncan
9-J. Toews
24-C. Porter
10-A. Kozek
20-M. Watkins
17-R. Kaip
13-L. Marvin
19-M. Prpich
14-B. Miller
Defense
Defense
Goalies
6-Z. Jones
27-M. Smaby
1-J. Parise
When Jones is taken this summer, they'll have five NHL draftees on defense.
4-T. Chorney
22-B. Lee
34-P. Lamoureaux
2-J. Finley
26-K. Radke
NO. 3 SEED MICHIGAN WOLVERINES

Location: Ann Arbor, Mich.
Record: 21-14-5 (13-10-5 CCHA, third)
Qualified: At-large bid
NCAA Championships: Nine (1948, 1951, 1952, 1953, 1955, 1956, 1964, 1996, 1998)
NCAA Appearance: 28th (most recent, 2005)
Head Coach: Gordon "Red" Berenson
Key Players: T.J. Hensick, F, Jr. (40 GP, 17-35—52); Andrew Ebbett, F, Sr. (40 GP, 14-28—42); Jack Johnson, D, Fr. (37 GP, 10-22—32); Matt Hunwick, D, Jr. (40 GP, 11-18—29)
What You Need to Know: The Wolverines enter the NCAA Tournament with a 21-14-5 overall record. Should North Dakota bounce them in the West Regional first round, it'd be the fewest wins for a Michigan team in nearly two decades – the Wolverines were 14-25-1 in 1986-87, Red Berenson's third year behind the bench at his alma mater.
How They'll Advance: As one of the youngest teams in the tournament this year – they'll likely have no fewer than 12 freshmen and sophomores in the lineup Friday against North Dakota – Michigan needs to follow the lead of its upperclassmen, specifically seniors Andrew Ebbett and Brandon Kaleniecki. On a team chock full of NHL prospects, these two undrafted, underappreciated forwards give a full effort every shift, while the Wolverines' youngsters are, as a whole, prone to disappearing for stretches.
What Might Trip Them Up: Michigan's goaltending has vacillated from average to awful this season. Berenson will likely cast his lot in the NCAA Tournament with senior Noah Ruden, who's a better choice than freshman Billy Sauer. But the combination of Ruden, spotty team defense and explosive offensive teams in North Dakota and – if the Wolverines make it past the Fighting Sioux – Minnesota on the horizon, Michigan's stay in this year's tournament is likely to be a short one.
Most Recent Michigan Line Chart

Left Wing
Center
Right Wing
Notes
11-K. Porter
7-T.J. Hensick
16-D. Rohlfs
Think it's rare for a team to have an all-freshman line? Michigan has two (Turnbull's and Fardig's).
14-B. Kaleniecki
19-A. Ebbett
24-C. Kolarik
18-T. Miller
10-T. Turnbull
9-A. Cogliano
20-T. Swystun
26-D. Fardig
21-J. Bailey
Defense
Defense
Goalies
3-J. Johnson
6-M. Hunwick
34-N. Ruden
Ruden has started four in a row since Michigan's implosion vs. Ferris on Senior Night.
17-M. Mitera
25-T. Cook
36-B. Sauer
5-J. Montville
8-J. Dest
30-M. Mayhew
NO. 4 SEED HOLY CROSS CRUSADERS

Location: Worcester, Mass.
Record: 26-9-2 (19-7-2 Atlantic Hockey, first)
Qualified: Atlantic Hockey Tournament Champions
NCAA Championships: None
NCAA Appearance: Second (most recent, 2004)
Head Coach: Paul Pearl
Key Players: Tony Quesada, G, Sr. (21-5-2, 2.18, .928); Tyler McGregor, F, Sr. (36 GP, 24-26—50); Pierre Napert-Frenette, F, Sr. (37 GP, 15-29—44); James Sixsmith, F, Jr. (37 GP, 12-27—39)
What You Need to Know: The Atlantic Hockey regular-season and tournament champion, Holy Cross was strong enough this year that the Crusaders may have gotten an at-large bid. They are a senior-led team that faced North Dakota in its previous NCAA experience, two years ago in Colorado Springs.
How They'll Advance: Undoubtedly a near-perfect game is necessary against the Gophers. Holy Cross' hope for an upset comes from its experience, with two seniors atop their scoring chart and another in goal. The Crusaders are also on a roll, having won five straight by a score of 16-6, while Minnesota lost its last two outings.
What Might Trip Them Up: If Holy Cross allows the Minnesota offense to get rolling, it will be very difficult to mount resistance against the onslaught. They will need to adjust immediately to Minnesota's high tempo and try to slow the Gophers down without committing penalties.
Most Recent Holy Cross Line Chart

Left Wing
Center
Right Wing
Notes
10-J. Sixsmith
8-P. Napert-Frenette
18-S. Nappo
McGregor, the Atlantic Hockey Player of the Year, has points in 16 of his last 18 games.
20-T. McGregor
14-D. Reinhardt
12-B. Bartlett
21-M. Werry
19-C. St. Denis
29-J. Tselikis
11-T. Fogarty
15-C. Trovato
28-B. Kolb
Defense
Defense
Goalies
23-M. Dams
24-M. Bianchi
35-T. Quesada
Landry and Godfrey are the Crusaders' top defensemen.
3-R. Godfrey
7-M. Burke
1-B. Conway
4-S. McAdam
22-J. Landry
31-C. Lockwood